Better controller support for 🐢 Slide 🐬
---
Hello everyone,
I finally took the time to enhance the controller support for slide. Now there is a default mapping for unknown/unrecognized controllers and you can remap the controls in the options (both keyboard dans joysticks/joypads), like this: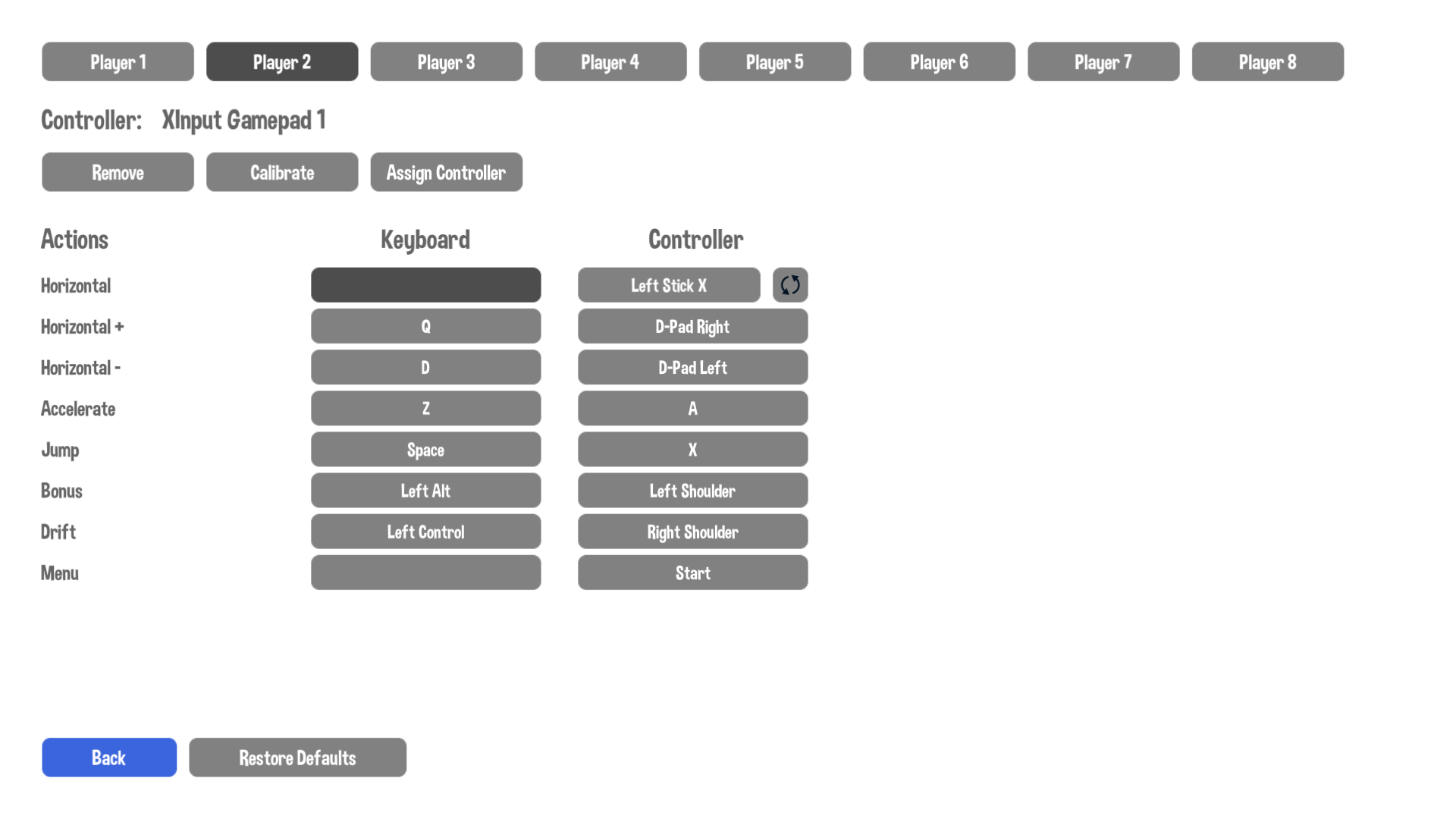 By the way, I split the option menu in sub menus, and I tried to work a bit on the UI positioning, labelling, and visual identity. I hope this will enable many more people to play the game!
I also fixed the bug of the shield not protecting you from moving bombs.
Have fun & stay safe! Cheers!
Files
🐢 Slide, Animal Race 🐬 Win 64 Demo
120 MB
🐢 Slide, Animal Race 🐬 Linux 64 Demo
123 MB
🐢 Slide, Animal Race 🐬 MacOSX Demo
120 MB
Get 🐢 Slide, Animal Race🐬